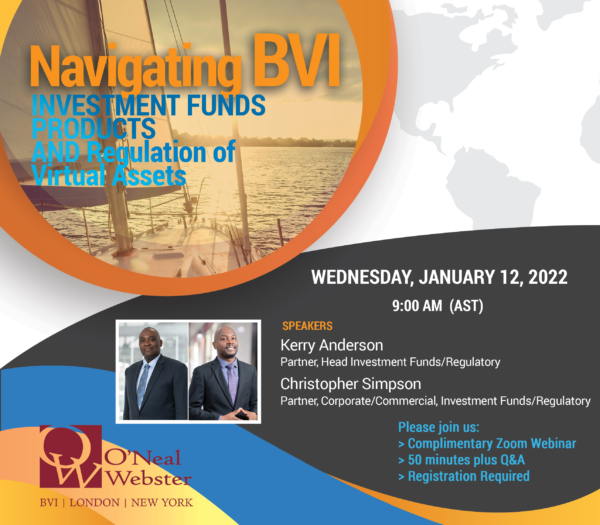 Please join O'Neal Webster Partners Kerry Anderson and Christopher Simpson on January 12, 2022 9:00 a.m. (AST) for a Zoom webinar on British Virgin Islands investment fund products and virtual asset regulations.
The informative session will examine BVI incubator, approved, private, professional, and public funds, as well as, closed-ended private investment funds and approved managers. In addition, webinar hosts Kerry Anderson and Christopher Simpson will provide an overview of how virtual assets are regulated in the BVI. Registration is required for this event. (Note: This event is only open to registered attendees. To register, you must have at least a free, basic Zoom account. Once registered, you will receive webinar login details by email.)
Meet the Speakers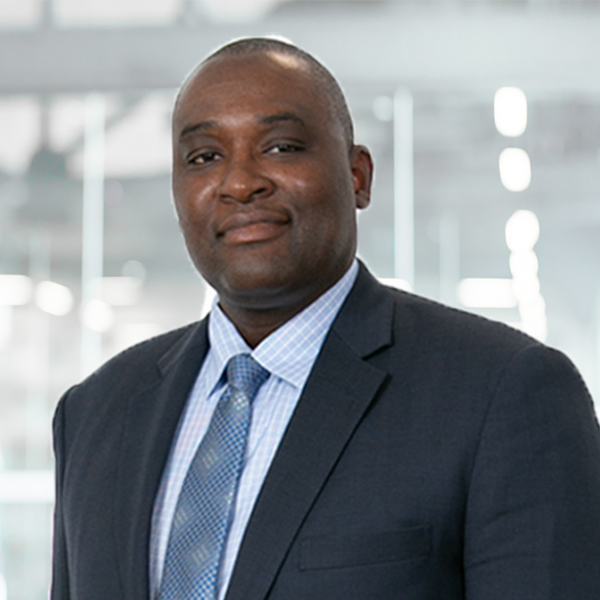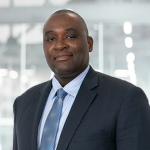 Kerry Anderson, Partner and Head, Investment Funds & Regulatory @ O'Neal Webster
Kerry advises international clients on complex, multi-jurisdictional corporate, commercial and regulatory matters in the BVI. Deeply experienced in the initial structuring of investment vehicles or amendments to investment vehicles, he also often provides continuing legal advice and support throughout their operation. His clients include US and EU-based fund managers, closed-ended funds, open-ended funds, public funds, crypto funds, and segregated portfolio company funds.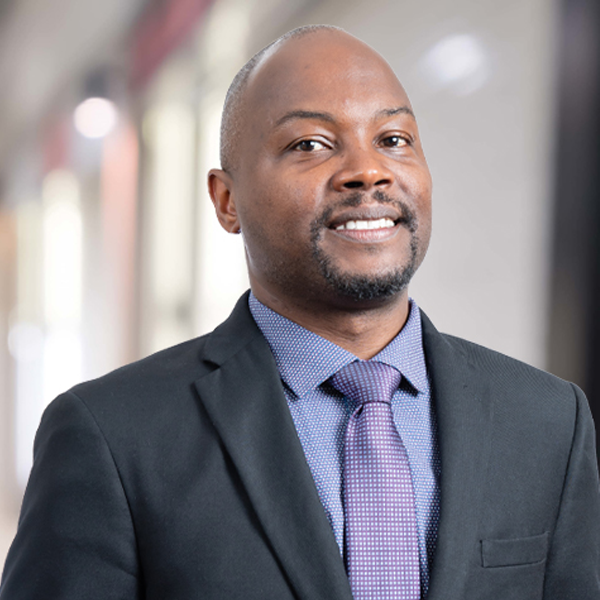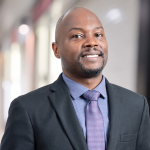 Christopher Simpson, Partner, Investment Funds & Regulatory; Corporate & Commercial @ O'Neal Webster
Christopher focuses his work on corporate and commercial, banking and finance, and investment funds matters. He advises a client base of leading financial institutions, corporations, and law firms on all aspects of corporate finance including joint ventures, initial public offerings, private placements, mergers, arrangements, corporate restructuring, bilateral and syndicated loans, bond issues, property financing, project finance, special purpose vehicles, and investment funds, including crypto funds, and general aspects of corporate law. He also advises on investment business and regulatory matters, including fin tech and digital assets.