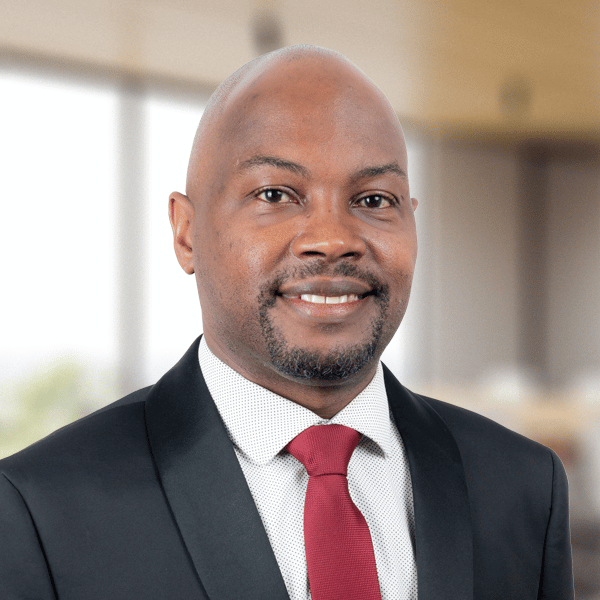 CHRISTOPHER SIMPSON
Partner
Corporate & Commercial, Investment Funds & Regulatory
PRACTICE AREAS
EDUCATION
LL.B. (Hons), University of the West Indies (1998)
Certificate of Legal Education (Merit), Norman Manley Law School (2000)
LL.M. (Hons), University of London (2005)
OTHER DISTINCTIONS
Chambers Ranked in 2023 Global Guide
"Key Contact" and "Recommended Lawyer" "[Christopher] Simpson has been involved in major BVI deals, including one of the first ever court approved corporate arrangements in the BVI." – Legal500
Banking Lawyer of the Year – British Virgin Islands (Lawyer Monthly Legal Awards, 2013)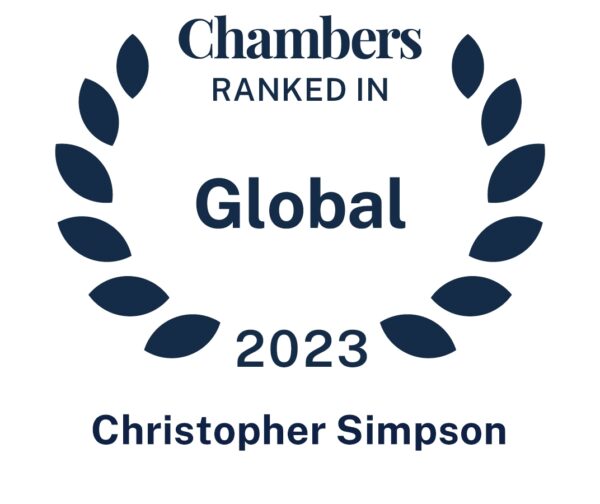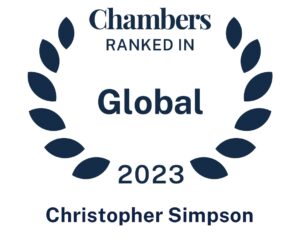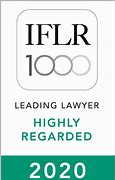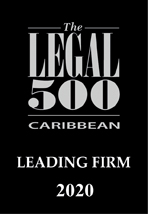 BIOGRAPHY
Christopher Simpson is head partner in the firm's Commercial Department. His practice focuses primarily on corporate and commercial, banking and finance, and investment funds, where he advises a client base of leading financial institutions, corporations, and law firms on all aspects of corporate finance including joint ventures, initial public offerings, private placements, mergers, arrangements, corporate restructuring, bilateral and syndicated loans, bond issues, property financing, project finance, special purpose vehicles, investment funds, including crypto funds, and general aspects of corporate law. He also advises on investment business and regulatory matters, including fin tech and digital assets.
Prior to joining O'Neal Webster, Christopher practised at Harney Westwood & Riegels in both their BVI and Hong Kong offices.
Christopher is regularly instructed by clients on high value corporate, banking and investment funds transactions. Over the course of his career, he has been involved in numerous IPOs, including on AIM, TSX, NASDAQ, SGX and the LSE. He has also been involved in ground breaking deals including one of the first ever court approved corporate arrangement schemes in the BVI and one of the largest single asset real estate financings in China.
Christopher is a graduate of the University of the West Indies and the Norman Manley Law School. He is also a graduate of the University of London where he obtained a LLM in International Business Law. Christopher was admitted in the British Virgin Islands in 2001 and was registered as a foreign lawyer in Hong Kong in 2006. Christopher is a past Treasurer of the BVI Bar Association and is a Notary Public.
Notable deals:
Acted as BVI counsel to Masplay, S.A. and its wholly owned subsidiary Equinox Los Andes SPA on its multimillion-dollar acquisition of Nike de Chile.
Acted as BVI counsel to Fredonia Management Limited in relation to its three-cornered statutory merger under BVI law with Fredonia Mining Corp., a BVI incorporated subsidiary of Fredonia Mining Inc. (formerly Richmond Road Capital Corp.), in a Qualifying Transaction in accordance with Toronto Venture Exchange Guidelines.
Acted for The Bank of Nova Scotia, a leading bank in Canada and leading financial services provider in the Americas, on the sale of its British Virgin Islands operations to Republic Financial Holdings Limited for just over US$100 million.
Advised on a JPY 3.8 billion British Virgin Islands corporate plan of arrangement approved by the Eastern Caribbean Supreme Court (British Virgin Islands). This represents one of only a handful of such arrangements ever approved in the BVI.
Acted as BVI counsel to FBN Capital in a US $315 million financing for the acquisition of a majority interest in one of the largest power generating stations in Nigeria.
Acted as BVI Counsel to Luminex Corporation in its US $50 million acquisition of molecular diagnostics firm GenturaDX and its subsequent restructuring. That deal was awarded an M&A Deal of the Year Award by M&A Advisor.
Acted as BVI counsel to Mercantil Colpatria, S.A. in connection with its sale to The Bank of Nova Scotia of a 51% stake in Banco Colpatria, one of Colombia's leading banks. The deal was valued at about US $1 billion.
Acted as BVI counsel to Taylor Wimpey PLC in connection with its reorganization following its sale of Scottsdale home builder, Taylor Morrison and its Canadian sister company, Monarch Homes to a consortium of investment funds for US $1.15 billion.
Acted as BVI counsel to Prime Glory Management Limited on its sale of a residential property in Hong Kong in one of the most expensive residential areas in the world for HK $280,000,000. The property was sold to China LWM Property Limited, a wholly owned subsidiary of Sino-Tech International Holdings Limited (a company listed on the HKSE). The transaction was a discloseable transaction under Hong Kong Listing Rules.
Publications:
Presentations:
Christopher has made numerous presentations at conferences and seminars on a variety of BVI corporate and investment funds matters in key cities, including Miami, New York, and Hong Kong.
RECENT ARTICLES