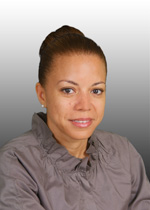 13 October 2015 – ROAD TOWN, British Virgin Islands – The BVI Branch of STEP (the Society of Trust and Estate Practitioners), under the leadership of Chair and O'Neal Webster Partner, Ms. Vanessa King, hosted its inaugural conference—STEP BVI 2015—at Maria's by the Sea on 7th October 2015 in Road Town. The forum provided opportunities similar to those offered at international STEP conferences, such as continuing professional development, training, and networking for its members and other industry professionals, including consultants, IT experts, policy makers, government representatives, and academics.
In her remarks to an enthusiastic crowd, Ms. King stated that to maintain the integrity and sustainability of the industry, offshore financial centres would always have a high mountain to climb. "[The BVI financial services sector] will need to prove itself to the powers that be, whether they are sincerely listening or not," said Ms. King, adding that in 2003, STEP Worldwide helped fund a study, 'Towards a level playing field,' designed to protect the financial services industry. But 12 years later, the field is not level. In fact, it is a totally different playing field, with rules that are constantly changing
The financial services industry represents 65 percent of the Virgin Islands annual gross domestic product.
The Honourable D. Orlando Smith, Premier and Minister of Finance, gave opening remarks. "…[the] financial services industry occupies pride of place on the landscape of the Virgin Islands economy. The imposition of more and more restrictions on the way we can do business has, of course, negatively impacted us. But it has also given us an opportunity. By seeking to professionalize our practitioners and by ensuring that we attain the highest standards of learning open to the various strands of practice in the industry we can enhance Brand BVI and secure for the BVI our place as a premier international finance centre."
"STEP BVI is grateful for the sponsorship and support of both the private sector and the Government in this first official forum," said Ms. King. "We are very pleased with the exceptional turn out and look forward to increasing educational opportunities and support for the benefit of all."
About STEP BVI
The primary purpose of STEP BVI is to support members in their careers, providing professional development and technical information, and protecting their reputation by maintaining high professional standards. To become a Full STEP Member within the BVI jurisdiction, apply through the Diploma Route or Qualified Practitioner Route. Please reference www.step.org for more information.
About O'Neal Webster
O'Neal Webster is a well-established law firm in the British Virgin Islands with an unsurpassed track record of providing superior service to local and international clients, with particular emphasis on corporate & finance, trusts, funds, real estate, admiralty, commercial litigation and corporate restructuring and insolvency. The firm is a member firm of Lex Mundi, the world's largest association of independent law firms and World Services Group (WSG), a global non-profit membership association whose members are leading local, national and international providers of professional business services in countries around the world.