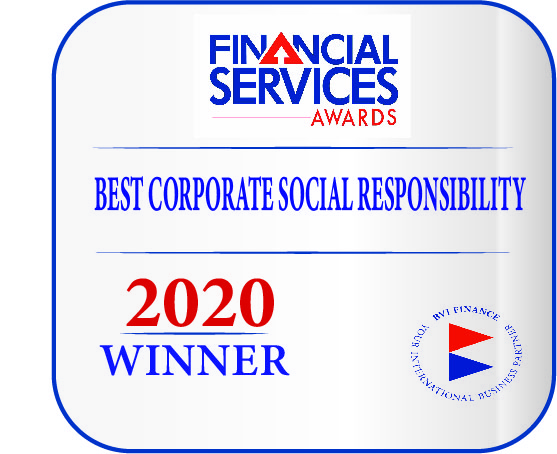 TORTOLA, April 7, 2021 – O'Neal Webster is pleased to be recognized by peers in the BVI financial services industry, receiving the 2020 Financial Services Award for exhibiting the "Best Corporate Social Responsibility." Presented by BVI Finance, the elaborate virtual celebration, broadcast locally and on the BVI Finance Facebook page, was held on March 28, 2021, to honor all award recipients.
The Financial Services Awards, launched in 2019, highlight the achievements and accomplishments of firms and leaders in the BVI financial services industry. The awards are meant to inspire and promote the highest international standards in the jurisdiction and acknowledge all who contribute to making the BVI an international financial centre of excellence.
Vanessa King, O'Neal Webster managing partner, was pleased with the award and explained, "The OW partners have always believed that its role in the community is to be more than a law firm. I understood this greater purpose from the day that I joined the firm, and this responsibility to our community is an essential part of what makes us O'Neal Webster."
O'Neal Webster is honored to be among the members of the BVI financial services industry and offers a warm congratulations to all 2020 Financial Services Award winners.
###
Media Contact:
O'Neal Webster
Jayne Navarre, Marketing and Media Director