The recipe for finding your dream property in the British Virgin Islands includes a dash of local knowledge, an adequate measure of adventure, a quantity of trusted counsel, and an appetite for delight!
While almost any property in the BVI guarantees a great view of turquoise waters, green mountain tops of neighboring islands, and an exquisite golden sunrise or sunset, upon further consideration you will discover all the BVI has to offer.
Tips for prospective BVI property purchasers in the February 2018 edition of British Virgin Islands Property and Yacht magazine. A must-read for everyone considering a property purchase in a premier Caribbean destination. Click to learn more…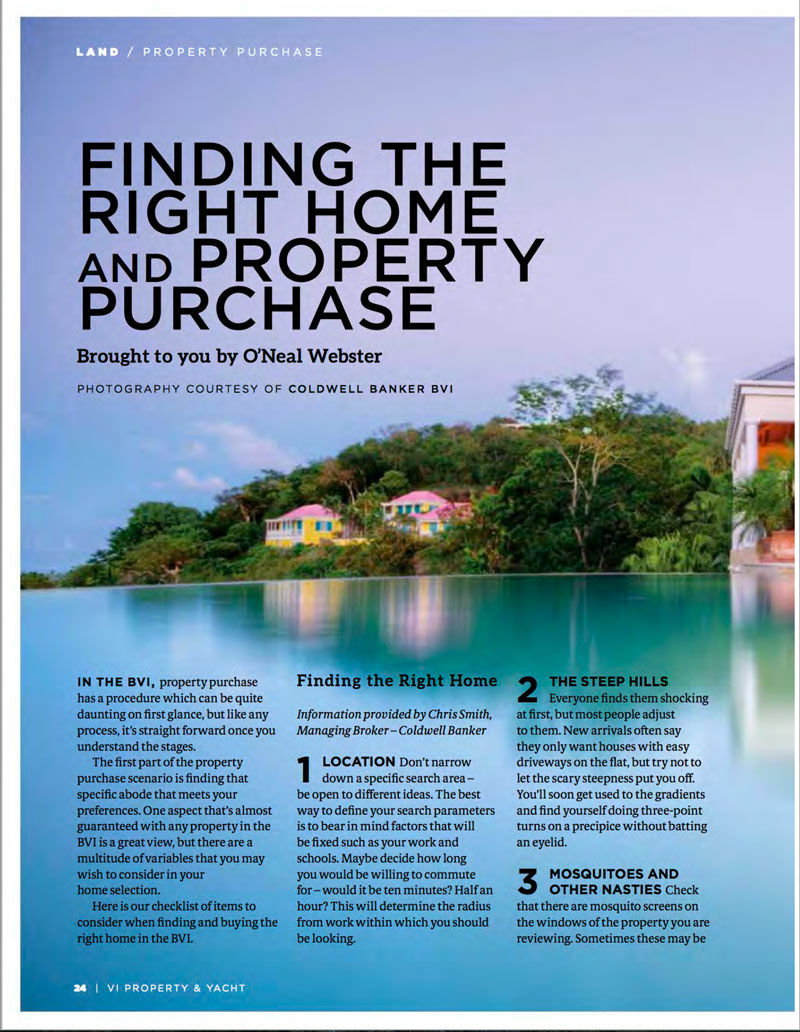 Reprinted with permission from  Virgin Islands Property and Yacht magazine.