Join ONW partner, Mr Christopher McKenzie, at the STEP Miami Lunch  on Wednesday 11 December 2013 from 12:00 pm to 2:00pm EST at CITCO Corporate Services Inc. His presentation is entitled "Significant recent changes to VISTA and the BVI's other trust and estate legislation".
Some of the topics that will be discussed are the changes to VISTA permitting transfers from other trusts, changes to the trusteeship of VISTA trusts, relaxation of the BVI's rule against perpetunities, extension of the BVI's PTC regime and many other interesting subjects.
To register for this event, please click here. 
Venue Directions
CITCO Corporate Services Inc.
701 Brickell Avenue
Suite No. 2600
Miami, FL 33131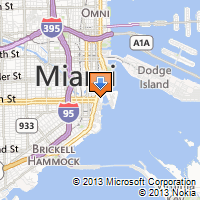 For further information on this event, please contact :
STEP Miami
305-510-7948