25 January 2016 – Road Town, Tortola – The law firm of O'Neal Webster expanded their capabilities in its British Virgin Islands-based litigation, real estate, banking, business, and trust and estate practices, with the recent addition of attorneys, Associate Dr. Alecia Johns and Senior Associate Jenelle Archer.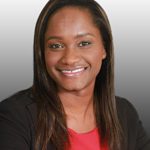 "We are pleased to welcome Dr. Johns and Ms. Archer to our BVI practice," says Kerry Anderson, the firm's managing partner and head of the Investments Funds and Regulatory department. "The BVI market remains strong. With this additional talent, our legal team increases its ability to serve the needs of our growing client base."
Dr. Johns joined O'Neal Webster's Litigation Department in November 2015 and focuses her practice on commercial litigation and corporate insolvency matters. She is dual qualified to practice in BVI and Jamaica. Prior to joining the firm, Dr. Johns pursued graduate studies at Balliol College, Oxford, where she completed her master's and doctorate degrees on a Rhodes Scholarship.
Ms. Archer joined O'Neal Webster in January 2016. She is dual qualified to practice in the BVI and Trinidad & Tobago, advising on an extensive range of property, local business, and estate succession matters. She is experienced in the acquisition, ownership, and disposal of real estate; property development and financing; corporate and tax structuring; business licensing; and obtaining probates. Her expertise also includes counsel to foreign nationals and entities on obtaining the relevant regulatory approvals required for the acquisition of property in the BVI. Prior to joining O'Neal Webster, Ms. Archer practised at Harney Westwood & Riegels' BVI office.
About O'Neal Webster
Since its establishment in 1989, O'Neal Webster has held a commitment to providing high quality legal counsel, serving the British Virgin Islands and international clients in complex commercial litigation; corporate, banking, finance, and funds; trusts and estates; intellectual property protection; real estate transactions; admiralty; and corporate restructuring and insolvency matters. O'Neal Webster has offices in Road Town, Tortola, BVI and London, U.K. Learn more at www.onealwebster.com.
###
Media Contacts:
Ms. Jayne Navarre, Director of Marketing & Media
jnavarre@onealwebster.com
Mr. Kerry Anderson, Managing Partner, O'Neal Webster
30 DeCastro Street, Simmonds Building
Road Town, Tortola
British Virgin Islands VG 1110
Tel: (284) 494 5808