The partners of O'Neal Webster are pleased to announce the opening of its London office situated at 31, Southampton Row, London, in the legal heart of the capital.
O'Neal Webster has been active in the United Kingdom and the wider European area for many years, and the firm's practice has enjoyed extraordinary growth and notable client wins in this region. The opening of the London office is, in many ways for the firm, a natural response to client demand for the firm's services.
O'Neal Webster's London presence will enable it to serve its clients in London and other parts of Europe in their own time zone and will enhance the firm's ability to respond quickly to clients and to engage in cross-border deals.
The firm's London Office will be headed by Christopher McKenzie, O'Neal Webster partner and the leading BVI trust and estate practitioner. Chris is a highly regarded trust lawyer with over 16 years of experience in BVI trust law. He is singled out by the leading legal directories (Chambers, Legal500 and IFLR1000) as a "leading lawyer" who is "praised for his academic rigour, seniority and long history with BVI trust law."
Managing Partner, Kerry Anderson said "Chris is a stand out lawyer whose expertise, experience and commitment to the provision of high quality legal services to clients fit in perfectly with O'Neal Webster's own ethos. We welcome Chris to O'Neal Webster and look forward to the expansion of our operations in London, with Chris at the helm."
Chris commented "I am delighted to have joined O'Neal Webster at this exciting time in the firm's development. Having spent many years in the BVI, I have had the very great privilege of getting to know the firm's partners and lawyers well: I have an enormous amount of respect for each of them. O'Neal Webster is one of the BVI's oldest and most distinguished law firms which also benefits from an excellent international reputation – and its lawyers have an unparalleled amount of in depth knowledge of the Territory's laws, its culture, and its history. The firm's partners include those who were instrumental in developing the legal infrastructure of the BVI as well as the laws of the jurisdiction, including its trust laws. It is furthermore a privilege to be able to assist in setting up the firm's new London office given the ever-increasing importance of London as a hub for cross-border trust and estate work. The move is especially timely given the very recent enactment of some ground-breaking changes to the BVI's trust and estate legislation which will be immensely attractive to those who use the jurisdiction for its private client and commercial trust offerings."
For further information, please contact Christopher McKenzie :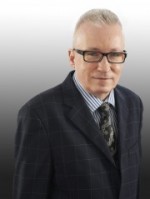 Christopher McKenzie
O'Neal Webster
31, Southampton Row
London WC1B 5HJ
Email:cmckenzie@onealwebster.com
Tel: +44 (0)203 078 7295 (office)
        +44 (0)203 078 7297 (direct)
        +44 (0)783 702 5118 (cell)
Fax: +44 (0)203 008 6015