Efforts Led by Founding HFC BVI Benefactors From the Investment Community Helping to Protect and Heal Local Children
Tortola, BVI, 29 August, 2018 – The British Virgin Islands affiliate of Help For Children (HFC), a global foundation supported by Hedge Funds Care and Private Equity Cares, was pleased to award its first round of grant monies to three local non-profit groups in recognition of their outstanding commitment to the care and safety of children. Mr. Kerry Anderson, O'Neal Webster partner and head of the firm's investment funds and regulatory practice, presented the grant cheques on behalf HFC BVI to the Youth Empowerment Program (YEP), the Family Support Network, and the British Red Cross.
Since 1998, HFC has worked to prevent and treat child abuse and "make the world a safer place for children" across three continents in seven countries and 13 cities. The HFC BVI chapter was formed in February 2017 through the efforts of the BVI investment community. More information on the HFC mission can be found here: http://bvi.hfc.org/
About HFC BVI's Inaugural Grant Recipients
Youth Empowerment Program (YEP)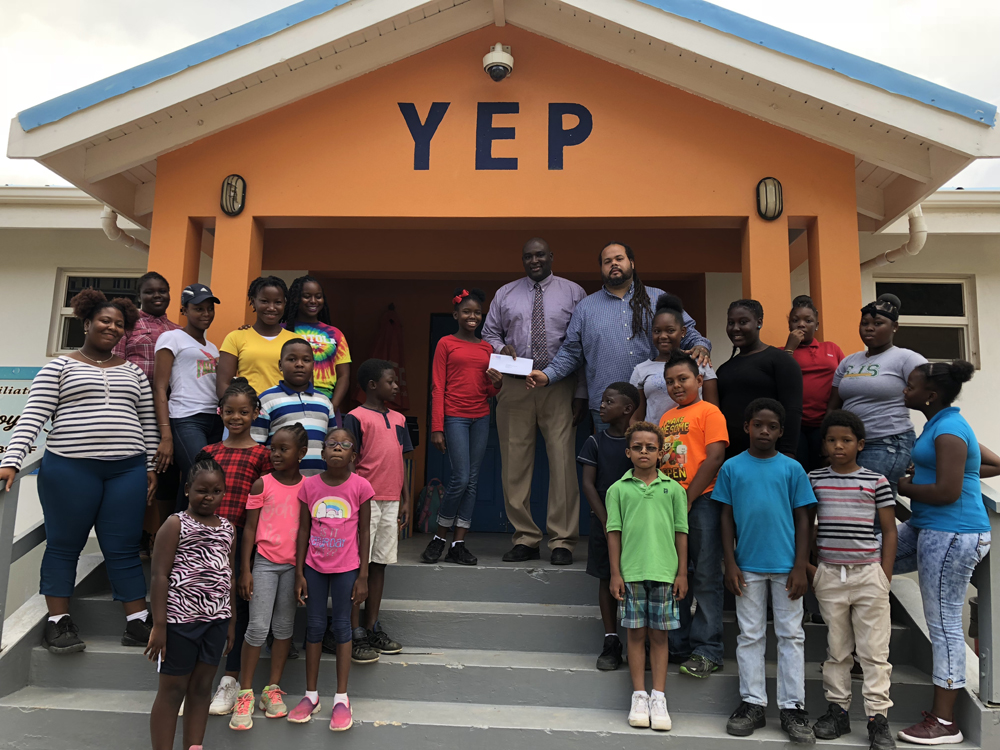 YEP is a dedicated youth facility, hosting programs and activities for boys and girls ages 8 to 15 after school, on Saturdays, and during school vacations. Opened in May 2007 to serve youth living on the eastern end of the island of Tortola, today, YEP offers a safe alternative to the streets for youth across the BVI. It is one of the longest-running out-of-school programs.
Family Support Network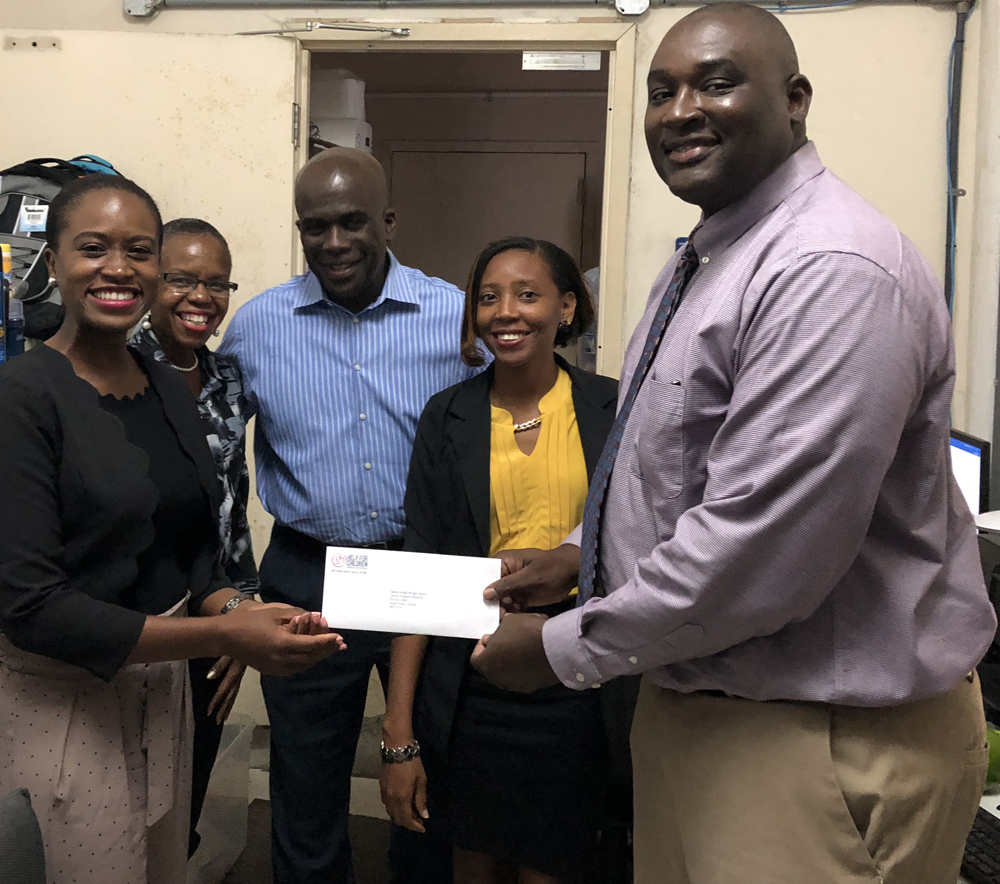 Family Support Network was established in 1989 as a volunteer organisation under the auspices of the BVI Christian Council. Today, it operates as a non-governmental organization whose primary aim is to aid individuals, couples, and families affected by domestic violence.
British Red Cross (BVI)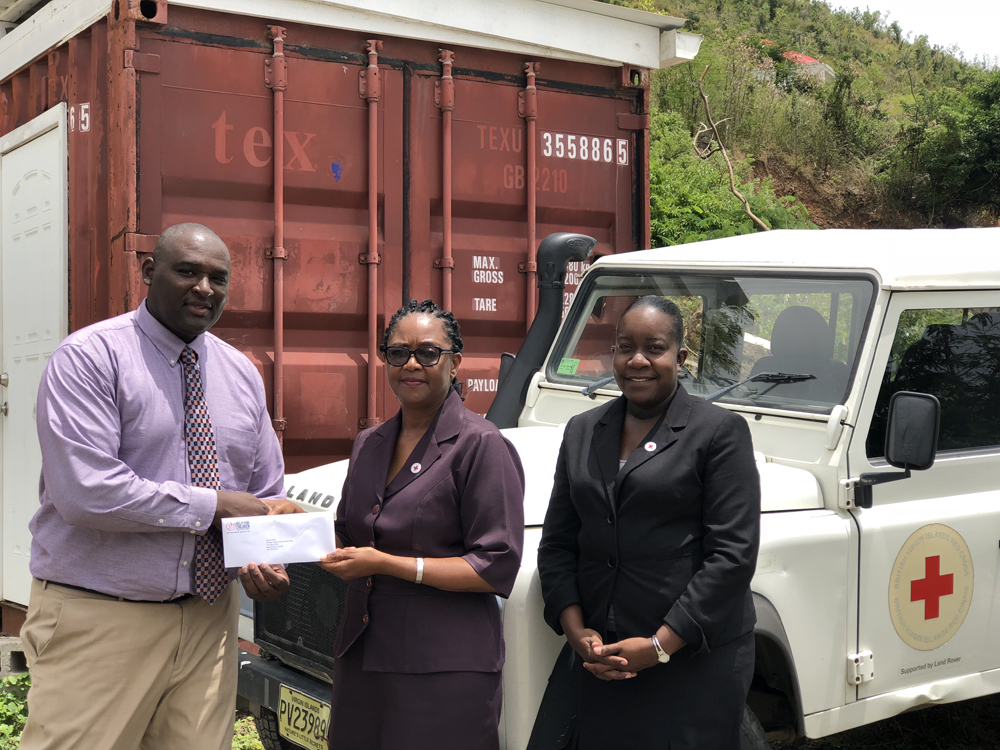 The British Red Cross (BVI) covers a wide range of activities to address local needs, including disaster management, community health, first aid training, and youth programmes.
###
HFC BVI Founding Benefactors: AMS, Appleby, BVI IFA, Deloitte, EY, Folio Group, Harneys, KPMG, Maples, Martin Kenney & Co. O'Neal Webster, PwC, Rawlinson & Hunter, Tovel Consulting Ltd.
About HFC: Help for Children (HFC) is a charity supported by the alternative asset management industry with divisions in the US, Canada, the UK, the Cayman Islands, Ireland, Hong Kong, and the British Virgin Islands. With its sole mission the prevention and treatment of child abuse, as of 2018, HFC has distributed over $51 million in grants over the years, positively impacting 87,000 lives on an annual basis.
HFC 2018 Global Sponsors
Astonishing Heart: Deloitte, EY; Outstanding Heart: PwC; Triumphant Heart:Goldman Sachs, KPMG; Golden Heart: Citco; Grand Heart:ACA Compliance Group, BDO, GlobeTax, Maples, RSM; Great Heart:Aspen, Agecroft Partners, Bloomberg, BNP Paribas, Cole-Frieman & Mallon LLP, Context Summits, Credit Suisse, EisnerAmper, HC Global Fund Services, HSBC, J.P. Morgan, Katten Muchin Rosenman LLP, Marcum LLP, Schulte Roth & Zabel, Seward & Kissel LLP