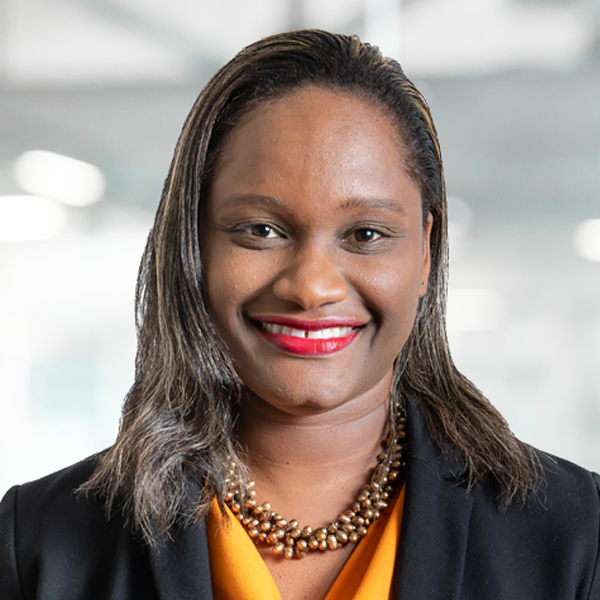 JENELLE ARCHER
Partner
Head, Property & Business
PRACTICE AREAS
Property & Business
Estate Planning & Probate
Banking & Finance
Employment & Immigration
EDUCATION
Legal Education Certificate, Certificate of Merit, Hugh Wooding Law School (2006)
LLB Hons, Bachelor of Law, University of Guyana (2004)
Mediation Skills Training/ Specialist Clinic under the tutelage of Mrs. Deborah Mendez-Bowen, Hugh Wooding Law School (2005)
QUALIFIED
British Virgin Islands, 2006
Trinidad & Tobago, 2007 (non-practicing)
MEMBERSHIPS
OTHER DISTINCTIONS
BVI Finance Lawyer of the Year 2022
Client testimonial: Jenelle has done "a truly outstanding job in assisting me with the purchase of my [BVI] home. Her attention to detail together with her timely and commercially astute support was very much appreciated. I felt like a valued client throughout the purchase process, which is not always the case these days."
Cameron and Shepherd Book Series Award for Most Outstanding Performance by a Guyanese Student in Civil Practice and Procedure for Hugh Wooding Law School, (2004-2006).
BIOGRAPHY
Jenelle Archer advises on an extensive range of BVI property, business, and estate matters, including business succession, wills and probate. She is O'Neal Webster's Head of the Property & Business Department.
Clients regularly seek Jenelle's counsel and assistance on all matters related to property and business acquisitions. Jenelle advises on ownership structures related to property and business purchases and for estate planning and tax purposes. She is particularly knowledgeable in matters associated with foreign nationals and entities which require layers of regulatory approvals for property and/or businesses acquisitions in the British Virgin Islands. She is highly regarded by clients for her responsiveness and ability to identify and anticipate their needs, as well as to provide practical legal advice and strategic guidance throughout each engagement.
In addition to assisting clients with the acquisition, ownership, or disposal of real estate and businesses, Jenelle handles property development and financing; corporate and tax structuring; business licensing; and related matters of employment and immigration. Her well-rounded practice provides a full-service experience for clients. She possesses a valuable capacity to bring multiple issues into focus, such as the transition of employees from a current owner to a new owner in the sale of a business, the change of title to assets, and the assumption of existing contracts and leases, among others. Her deep experience ensures that all details are handled in a professional, seamless manner to result in a successful transaction and transition for her clients.
Notable transactions include:
Represented foreign nationals in the purchase of private BVI residence that required negotiating deal terms; advising on ownership structure, estate planning, and tax considerations; obtaining all BVI government regulatory approvals to facilitate the purchase, ownership, and rental of the property. The entire transaction was completed successfully without the clients' physical attendance in BVI.
Represented individuals in a high value residential real estate purchase which commenced prior to Hurricanes Irma and Maria in September 2017 but which subsequently suffered property damage, forcing further price negotiations and conditions of sale and purchase post contract.
Assisted the BVI Social Security Board with the purchase of multiple lots across various islands in the BVI to be developed by the Social Security Board as part of its affordable housing project for BVI residents. The combined value exceeded US $13 million.
Jenelle is the primary contact for FirstCaribbean International Bank (Cayman) Limited – BVI Branch in matters relating to preparing security documents and closing on residential and commercial mortgages. Notably, FirstCaribbean has a long history in the BVI for providing financing for all aspects of property acquisition, and development, both residential and commercial.
In 2018, Jenelle was appointed by the BVI Government Cabinet to the Land Review Committee, which is responsible for reviewing current legislation and practices with a view to suggesting appropriate amendments and providing clarity, where necessary and keeping current law relevant to changes in land law practices and in the regulation of BVI real estate in general.
Jenelle received her Bachelor of Law from the University of Guyana and her Legal Education Certificate (with Merit) from Hugh Wooding Law School, Trinidad. As part of her legal training, she interned with the Attorney General and Director of Public Prosecution's Chambers within the Ministry of Legal Affairs in the Commonwealth of Dominica. Prior to joining O'Neal Webster, Jenelle practised at Harney Westwood & Riegels in the British Virgin Islands. She is a Notary Public.
Presentations:
Money Matters BVI – Wills and Estate Planning Learning Series. Participated in the initial 2018 Wills and Estate Planning lunch and learn session, which was followed up with the 2019 educational program comprising a series of video recordings which aired on Facebook and local media and allowed viewers to ask questions or seek clarification on matters discussed during the video recordings.
Jenelle also presented at the MMBVI's "Estate Planning as a Financial Tool" forum to the Royal Virgin Islands Police Force in 2021 and was a panelist on the MMBVI's Wills and Estate Planning forum in 2022. She continues to be a regular contributor to the Money Matters BVI's initiative.
RECENT ARTICLES