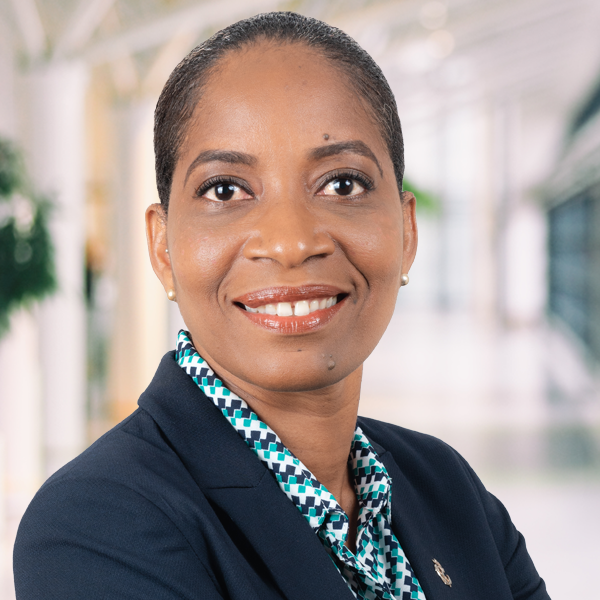 A. HERMIA TENCH
Associate
Shipping & Admiralty
PRACTICE AREAS
EDUCATION
Diploma in Law, Holborn College, London, UK
Bachelor of Laws Hons, University of Hull, East Riding, UK
Masters of Law, International Maritime Law Institute, Malta
Postgraduate Diploma Bar Vocational Studies, City, University of London, UK
QUALIFIED IN
British Virgin Islands
England and Wales (non-practising)
BIOGRAPHY
As a member of the firm's Shipping and Admiralty Department, O'Neal Webster associate Hermia Tench brings practical and legal experience in the global maritime industry and British Virgin Islands law to her practice. From private yachts and small cruise ships to commercial vessels, tankers, bulk carriers, mega-yachts, and charters, she assists private and public vessel owners, operators, agents, shipbuilders, and charterparties in the full complement of their maritime needs, including ship registration, sales, purchases, and financing. She advises on regulations and other matters pertaining to cruising Virgin Islands waters and represents clients in claims enforcement and liabilities, liens, ship arrests, and collisions. Her knowledge extends to ship building contracts, post contractual procedural legal matters, types of mortgage and financing arrangements, and obligations of and contracts for charterparties, both owners and charterers.
Prior to joining O'Neal Webster, Hermia gained experience handling private vessel operational matters in the BVI and served for time in the BVI Attorney General Chambers, advising on public law maritime matters, mutual legal relation requests, and other general counsel advice. After completing the masters of law program at the International Maritime Law Institute in Malta, she was engaged by the Virgin Islands Shipping Administration to support and advise on issues impacting ship registrations, maritime policies and notices, and audit findings.
Hermia is a member of Women in Maritime Association Caribbean.
RECENT ARTICLES